[Download] [Game] illegal crime game
LLEGAL CRIME GAME.
THIS GAME IS HIGHLY ILLEGAL.
DOWNLOADING AND OPENING THIS APPLICATION MAY LEAD TO ARRIVAL OF COPS AND LATER ARREST.
PLAY AT YOUR OWN RISK.
------
Explore the city and commit crimes. Collect money and commit crimes. Pray to your Crime Deity and invade tombs.
Arrow Keys - Move
Enter / Z - Confirm/Interact
Escape / X - Cancel/Menu
RPG Maker is a little fiddly. If you encounter flickering, try pressing alt + Enter.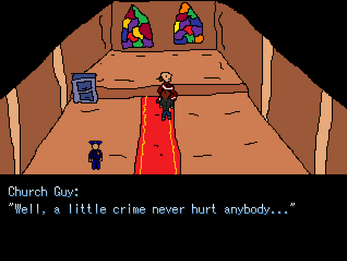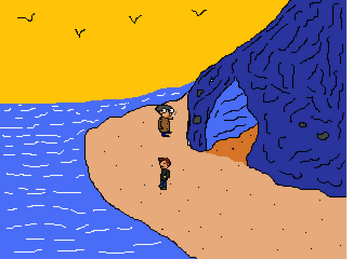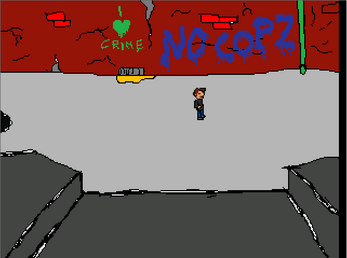 StatusReleased